Skip to end of metadata
Go to start of metadata

Widget Use
Renders a toggle button to allow the user to switch between inc & ex-tax for the primary product price display.
Example of Widget Use
Following is an example of the widget in use:
Where can the Widget be placed?
The widget can be used in the following templates:
Widget Options
Option
Use
Comments
Available from Version
Description
A short description of the widget's use.
We recommend this field be updated so the widget's purpose is clear at a glance from the template page.
All
Layer
The layer the widget is valid for.

The layering technology allows for the content to be shown to specific audiences.

This is handy if the content is only valid for a certain type of user, or if the same widget is required for more than one audience, but different configuration is needed.

The widget can be added to the zone more than once and the layer feature can determine which audience can see each widget. 

All
Label Text
The prompt text for the toggle button.
Default is: SHOW PRICES
3.86
Inc Tax Text
The text for the inc-tax option.
Default is: INC GST

3.86

Ex Tax Text
The text for the ex-tax option.
Default is: EX GST

3.86

Show On Mobile?
Determines whether the widget is displayed on a mobile device. If unticked, the Tax Toggle function will be hidden on mobile devices.

Default is: ticked

Untick to disable

3.86

Right Align?
Pushes the widget to the right of the zone it is located in.

Default is: unticked

Tick to enable

3.86

Implementation Notes
The default setting for this widget is determined by the Customer's price level in PRONTO. If the price level begins with 'R' (e.g. R, R0, R1, etc.), the default display will be inc-tax. Price levels without 'R' as the first character will default to ex-tax.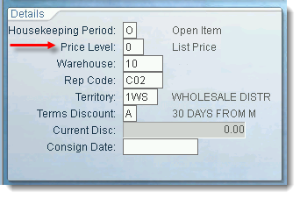 This default can be overridden at user level, by setting the 'Show prices as Inc Tax?' field as required. 
You may also wish to link your Cart Summary Widget to this one, so the total changes based on the user's tax selection. Simply tick the "Link to Tax Toggle Widget?" option on the Cart Summary widget. 

Other Widgets